The CFT Circus
By: Dennis Smith, Former president of the LRCFT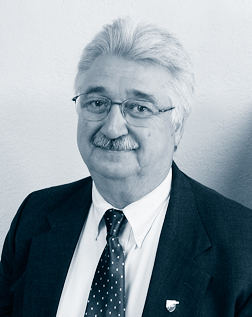 On the first day of spring this year, a large group of Los Rios faculty traveled south to join a serious circus playing in Manhattan Beach, California.  I'm speaking of the elected delegates to the 72nd annual convention of the California Federation of Teachers (CFT).  The atmosphere is circus like complete with multiple ring performances, distracting sideshows, and snake oil salesmen.  That said, the substance of the convention is serious and substantive work.  The policy priorities of our state federation and the subsequent uses of our dues money are determined here.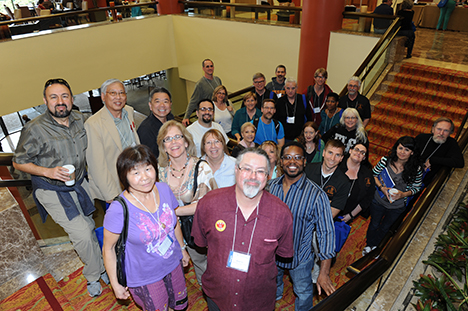 Each of the delegates has to find a balance between being a spectator and being a participant.  The things that matter to the faculty in the Los Rios College Federation of Teachers are leveraged by our full-on participation in the governance of our state (CFT) and national (American Federation of Teachers, AFT) affiliates.  At this most recent convention near the beach, our delegates came together to work hard to advance the issues that are important to us.  The Los Rios delegation has a balance of new and veteran members, and we share our knowledge of the issues and our experience with promoting them through the CFT convention process.
I fall into the category of a veteran delegate with knowledge of pension and healthcare issues and more than some experience in navigating the CFT policy/budget process.  The way it works is that prior to convention, a local union or standing CFT committee will write a resolution for something they want the CFT to do.  Supporters of the resolution need to reach out to other likely supporters as well as assess who might be in opposition and why.  At the convention, there are committees that prioritize, fine tune, and recommend positions on the resolutions.  The resolutions then come to the floor during general sessions for debate and vote.
For me, the personal prize this year was joining with others in winning the support for a creating a state level council for retired faculty.  The LRCFT recently chartered a retiree chapter, and we want to work with other retiree chapters and need an organization for that purpose.  The resolution was passed, and the process to create a state level group for retiree chapters will now go forward.  The circus is over for another year, but implementing the adopted CFT policies begins now.