Prop. 30 Passed and "Life's a Peach," Right?
By Kristine Fertel
Possibly.  I find myself using that adverb a lot lately to answer my colleagues' questions about issues stemming from the proposed 2013 California state budget.  This particular budget raises a lot of questions as it is unlike many of the past; it not only allocates funds, it uses those funds to drive significant changes in policies that have been left to educators to determine in the past.   Many of the underlying educational reform, or as some argue "deform," agendas it empowers are controversial ones involving the delivery of basic skills and ESL, the mission of community colleges and new uses of technology that we've seen in legislative bills, grant projects and as part of task forces, etc… funded by powerful non-profit foundations.  However, this time, possibly, money will complete what recent legislation has fallen short of dictating.
The state budget proposal reminds me of the giant peach in the well-known children's story by Roald Dahl my daughter and I have been reading together at bedtime.  It's large, full of juicy ideas, and, in a sense, held up by woven strings tied around the necks of its baited "seagulls," who are carrying us all quickly to a new and foreign land.  Some of us are not sure we're going to survive the trip. Therefore, we need to be informed and be involved as it may be impossible to turn back.   Unfortunately, the details are often clarified only after the changes have been made.  We are experts in research and critical analysis; we need to be intentional and use our skills to inform ourselves, too.
If you teach in English, math or ESL, start talking about what Brown's proposed $300 million adult education realignment could look like on a program level.  Currently, the idea is to pay community colleges to take over adult education in California as the current system is being described by analysts as ineffective and redundant.  Many types of classes that are offered in adult education programs, such as remedial English and math, ESL, etc…are already offered in some form at community colleges as, at this time, educators may choose to deliver such courses as noncredit, non-degree-applicable credit or degree-applicable credit courses, so long as they follow the standards for approval outlined in Title V.  Many of our below-transfer courses in Los Rios are included under this umbrella, but we have consciously chosen to only offer them as non-degree-applicable credit based on our educational principles and our specific student populations. As you can see, adult education is a very complex system, which is one reason why it has been criticized by the Legislative Analyst's Office (LAO), in multiple reports that have direct connections to these budget recommendations.  The LAO is quite clear in saying that adult education courses need to more clearly specify which mode of delivery should be allowed for specific levels or types of classes, which Title V currently does not.  Brown's budget does not specifically address how to implement adult education realignment, perhaps because there are so many issues and barriers involved, but what if the goal in coordinating adult education better is to restrict its delivery based on the types or levels of courses?  This would mean course elimination, consolidation and extensive rewriting of programs and classes for faculty involved on both sides of the fence.
If CCs move in that direction, the first impact would be a significant decrease in job satisfaction and morale in all areas directly impacted.  Faculty involved would likely feel professionally disrespected and devalued as there is no real buy-in to such a plan at this time.  Then, there would be questions at the institutional level. Don't new courses and course changes have to go through the curriculum process before being implemented?  What happens in the meanwhile?  What will happen to the students who are already progressing through our programs?  Will they be able to finish the plans they began? Will the credit they've already received have value?  If we are consolidating classes at CCs with ones offered previously through adult education in K12, what will happen to the minimum qualifications that prohibit significant movement of educators across programs?  Such questions would need to be answered in departments, areas and through the involvement of the academic senate.
There are union questions that would arise, too.  If we contract-out to adult education programs, what will happen to their collective-bargaining contracts?  What facilities will be used?  What will happen to our jobs? If we develop adult education programs in-house, what will happen to our contracts, our jobs, and our workload?  We have no collective-bargaining contract for non-credit or adult education courses in Los Rios; in other words, if we teach such courses, we are not teaching under our LRCFT/LRCCD contract.  We cannot make load with them, we cannot count them towards retirement and we cannot maintain levels of preference by their inclusion.  Some might say, negotiate that.  However, negotiated changes to the contract require the ratification and support of members.  Do we want to negotiate what would most likely involve a significant selective salary cut singling out specific faculty members and making their time worth less while simultaneously asking them to do more to design entirely new programs and courses?
Similar contract issues are involved with how this funding shift may affect certain courses under career and technical education.  Health and safety courses, for example, may be offered as credit, noncredit or adult education courses, too.  However, the shifting of funding also involves a narrowing of the mission of adult education by restricting state reimbursement to selected core areas.  Classes that are considered adult education but are not within these core areas are only to be taught as pay-for-credit.  What happens to the collective-bargaining contracts and rights of faculty teaching these classes?  Not only that, but student access would be limited by economics.  Didn't we rally against that in Santa Monica not too long ago?
There are simply too many questions, too many dollars, too few answers and too few educators involved to make this piece of the peach palatable for those involved.
There are other related policy drivers in the budget that should be of immediate interest to all disciplines.  Another juicy bite of the peach is the $16.9 million that Brown has allocated for online innovation at the community college level.  UC and CSU have been similarly allocated $10 million.  What does online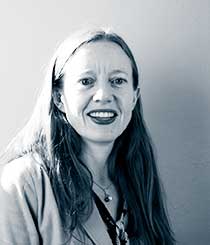 innovation mean?  There were two main focus areas presented in the January 10th press release from the California Community Colleges Chancellor's Office (CCCCO).  First and foremost, is the creation of a virtual campus that will act as a shared portal for all community college distance education classes. This sounds wonderful on the surface as it would allow students to enroll in high-interest, high-need prerequisite or GE pattern core courses at other campuses if they were not able to get into those courses on their "home" campus.  Yet, what will it really mean in terms of enrollment, FTES calculations and jobs, not to mention educational quality?  Additionally, when you open a door, there's no telling what strange creatures may pass through, just look at what crawled inside Dahl's peach.  Let's consider some of the possibilities.
The second piece of the plan for using these funds that was touched on in the official budget summary as well as the same press release by the CCCCO was the idea of "challenge exams," exams students could take to receive credit-by-exam.  These exams, however, could also lead to community colleges offering Massive Online Open Courses, aka MOOCs, as noncredit preparatory courses for such exams.  As Paul Fain explains in his article "California looks at MOOCs in online push" in Inside Higher Ed, "California is the Fertile Crescent for massive open online course providers, at least the for profit ones.  The state is also shaping up as a testing ground for phase two of the MOOC experiment, which includes fees and a path to college credit, and where public colleges try to use material from MOOCs to help meet student demand in gateway courses."  Udacity, founded by senior Google executive Sebastian Thrun, is a MOOC provider working on a pilot with San Jose State University (SJSU).  In an article written by Amir Efrati for the Wall Street Journal (WSJ), Mr. Thrun says, "It costs Udacity less than $1 a student to produce a course." This particular pilot MOOC opened just recently and involves SJSU partnering with Udacity to teach remedial and introductory courses on algebra and other topics to public university and community college students for a significantly reduced fee. On the surface, it sounds like a great way for colleges to save money on remedial education; however, as Liz Gannes of the WSJ reports,  "…the estimate for all MOOCs is that 90 percent of students who register drop out."  That should give all of us pause.
There are other technological innovations afoot, too.  Coastline has a pilot project planned, which is being overseen by the League for Innovation in the Community College and funded by $450K from the Bill and Melinda Gates Foundation.  The idea of the project is to form partnerships with high-quality online programs, like the University of Massachusetts Online, to offer programs that are already created elsewhere rather than spending the time and resources to develop them in-house.  If we open the door by creating the virtual portal, where will our students go and what will the effects be?  We need to get involved to make sure we control the variables so that we are comfortable with the quality of the results, much as we do everyday as part of effective lesson planning.  We are the experts and we need to determine how the results of such experiments should be interpreted and whether they should be applied or discarded to enhance success and broaden access to education without compromising the quality we already provide.  These are major issues facing our academic senate representatives in the coming years.
Moreover, technology is also a union issue.  As we make decisions about the above, the workforce may increase or decrease as enrollment shifts between community college campuses and technology potentially affect instructional time.  Not only that but workload will surely increase as anything new requires time to develop, implement and learn how to best deliver.  These considerations need to be part of how we use the funds from the budget, too.  There are questions about intellectual property and online office hours on our virtual campus, some such questions are already causing friction as more faculty teach using distance education.  We in the union, need to be vigilant in ensuring that technology not privatize education nor monetize our programs and profit at the expense of our jobs and our students' knowledge.
Finally, as an incentive to implement these other budget recommendations is a return to the conversations about putting a cap on learning for those who receive a General Fund subsidy.  The cap would prevent students from receiving state funds to study once they reach 90 units, effectively requiring students to pay full price for any additional classes.  This makes it more difficult for remedial education and ESL faculty if they hope to retain the programs and courses that are currently offered.   Most students enrolled in such classes receive financial aid because of economic hardship and most programs of study involving remediation or the need to acquire language skills currently require more units to complete.  In terms of online innovations, this 90-unit-cap is a driver to move forward and make sure students have a plethora of options to help them finish as quickly as possible.  Unfortunately, if these experiments in educational reform do not produce success, the real losers are our students.  They don't get a second chance, they don't get more time, they don't get to go back and do and revise if they don't succeed the first time through and we will be expecting them not to need to revise while offering them new ways of completing courses that are experimental.
With all these questions looming, why is there so little discussion going on among educators and so little clarification of how such changes will be implemented being communicated from administrators and politicians?  Possibly, because those driving these policies have learned more from the past few years than we have.
It's time to get interested, get the conversations going in and get a seat at the table if the issues above are issues of concern for you, too.
For more information how, contact me at fertelkd@arc.losrios.edu or visit the Facebook page ("ARC Unite") ARC LRCFT representatives have set up to help you learn more which includes legislative hearing information and links to the full articles and press releases mentioned above.