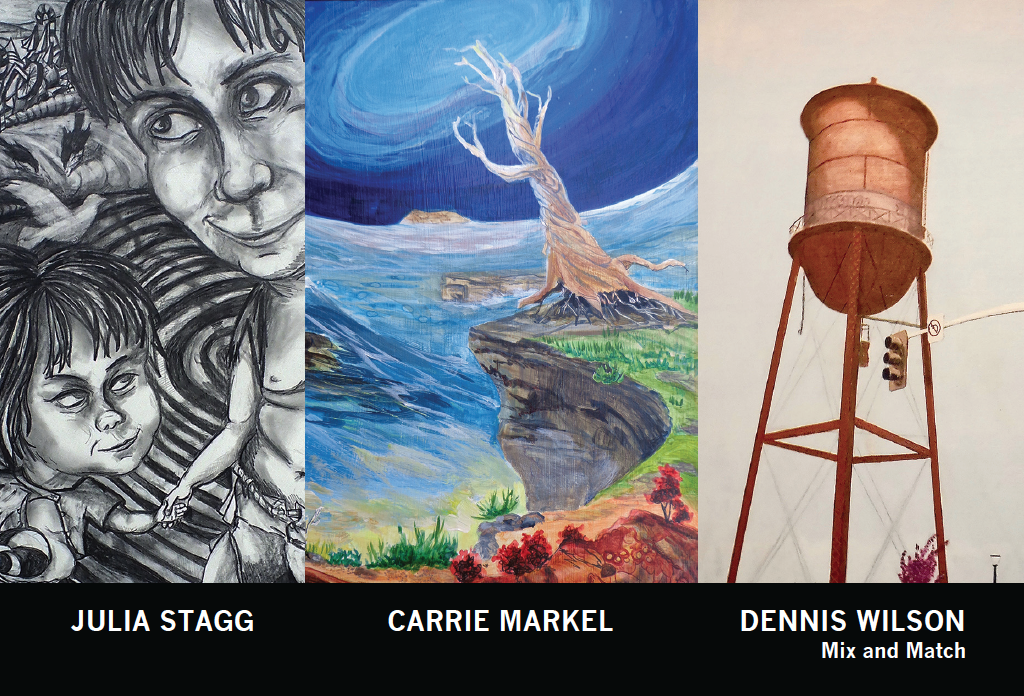 March :: Stagg, Markel, and Wilson
Three mediums in search of a wall. Pencil, watercolor, and oil meet to express the visions of three Sacramento artists.
April :: Hanscom, Davidson, and Smirnova
Experience the textures, colors and imagery of artworks by Eileen Davidson (paintings), Penny S. Hanscom (fabric collages) and Maria Smirnova (paintings).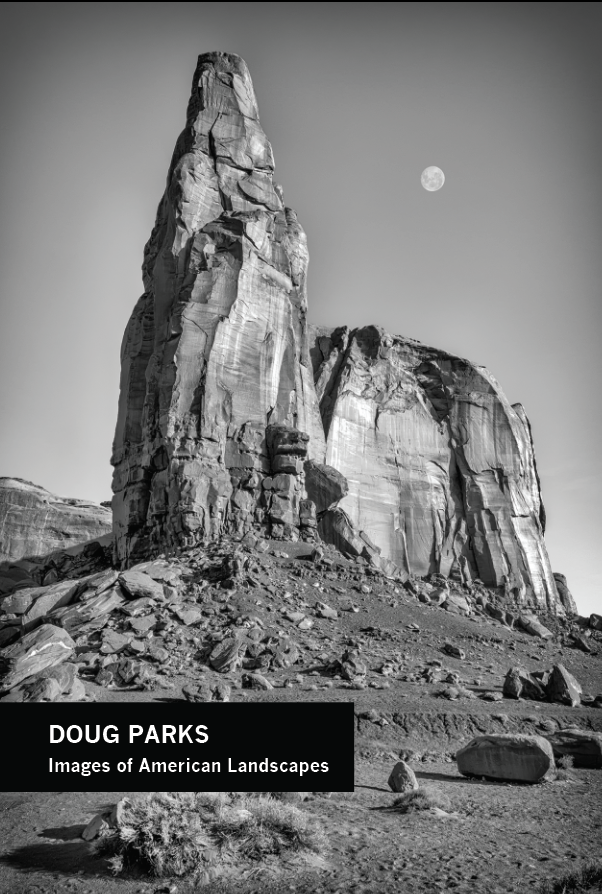 May :: Doug Parks
Doug Parks will be showing his artistic captures of landscapes throughout North America and Hawaii as well as other artistic images on canvas, acrylic, metal and traditional paper.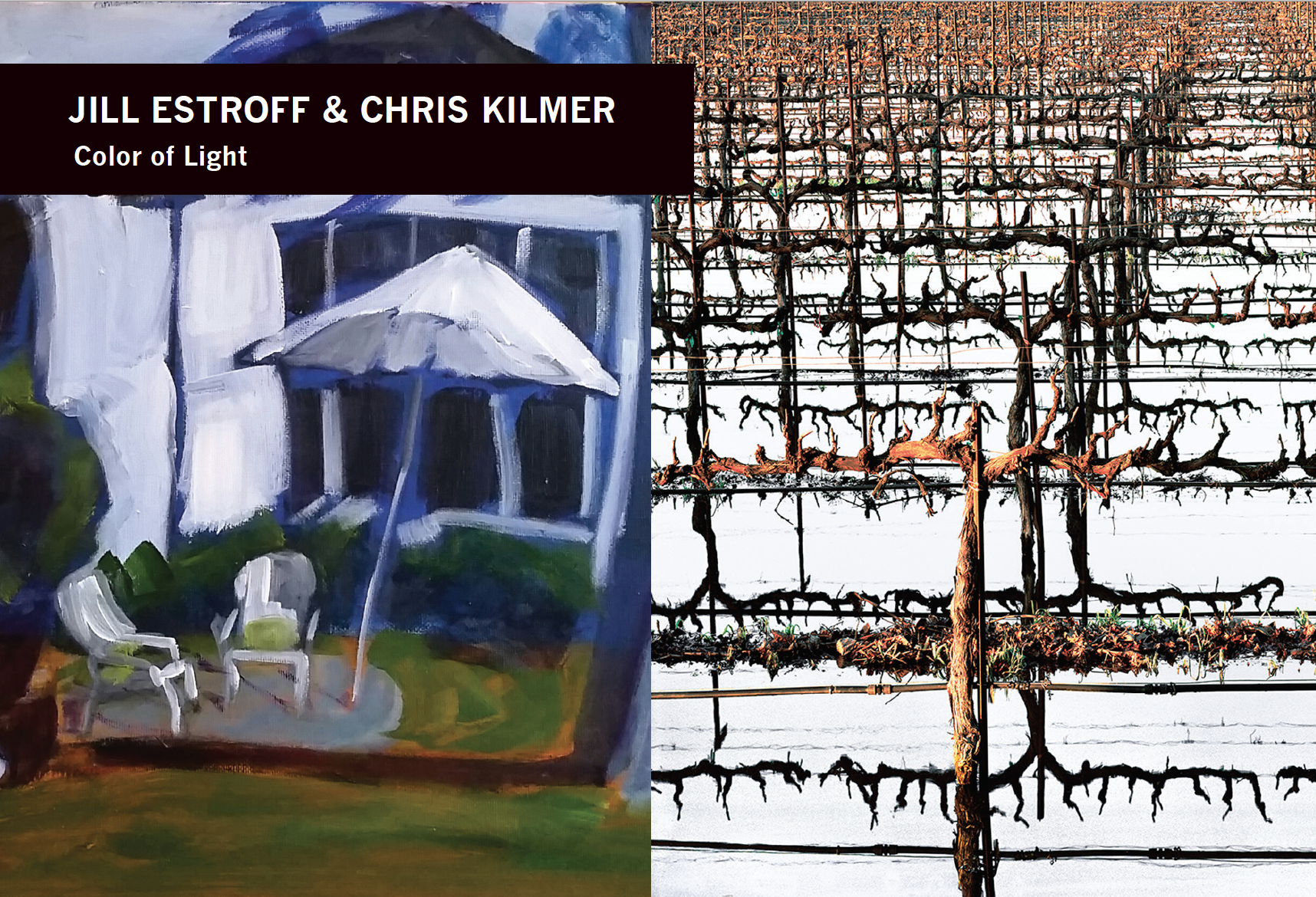 June :: Jill Estroff & Chris Kilmer
Paintings by Estroff and photographs by Kilmer exhibit a vivid palette and dynamic perspective.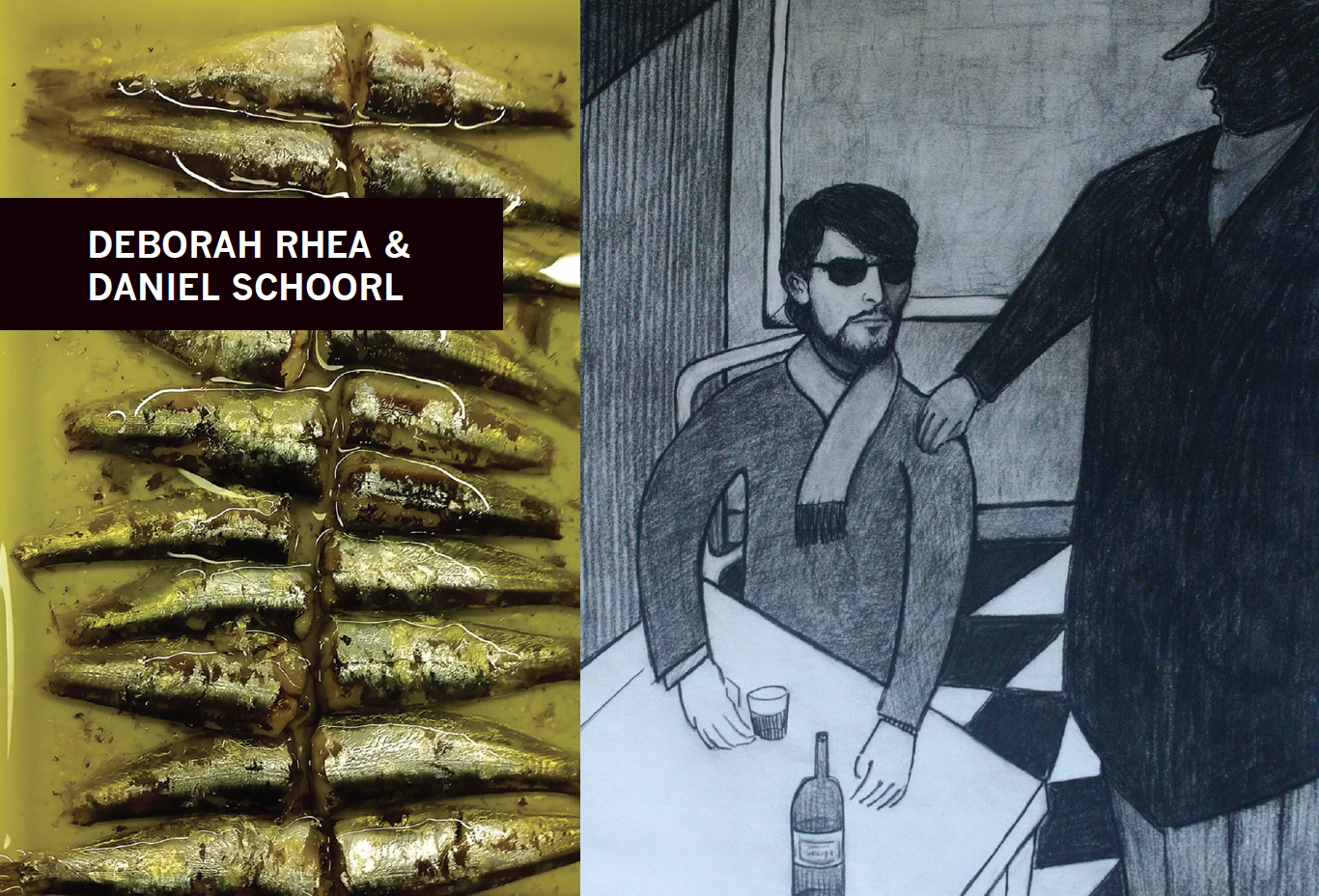 July :: Deborah Rhea & Daniel Schoorl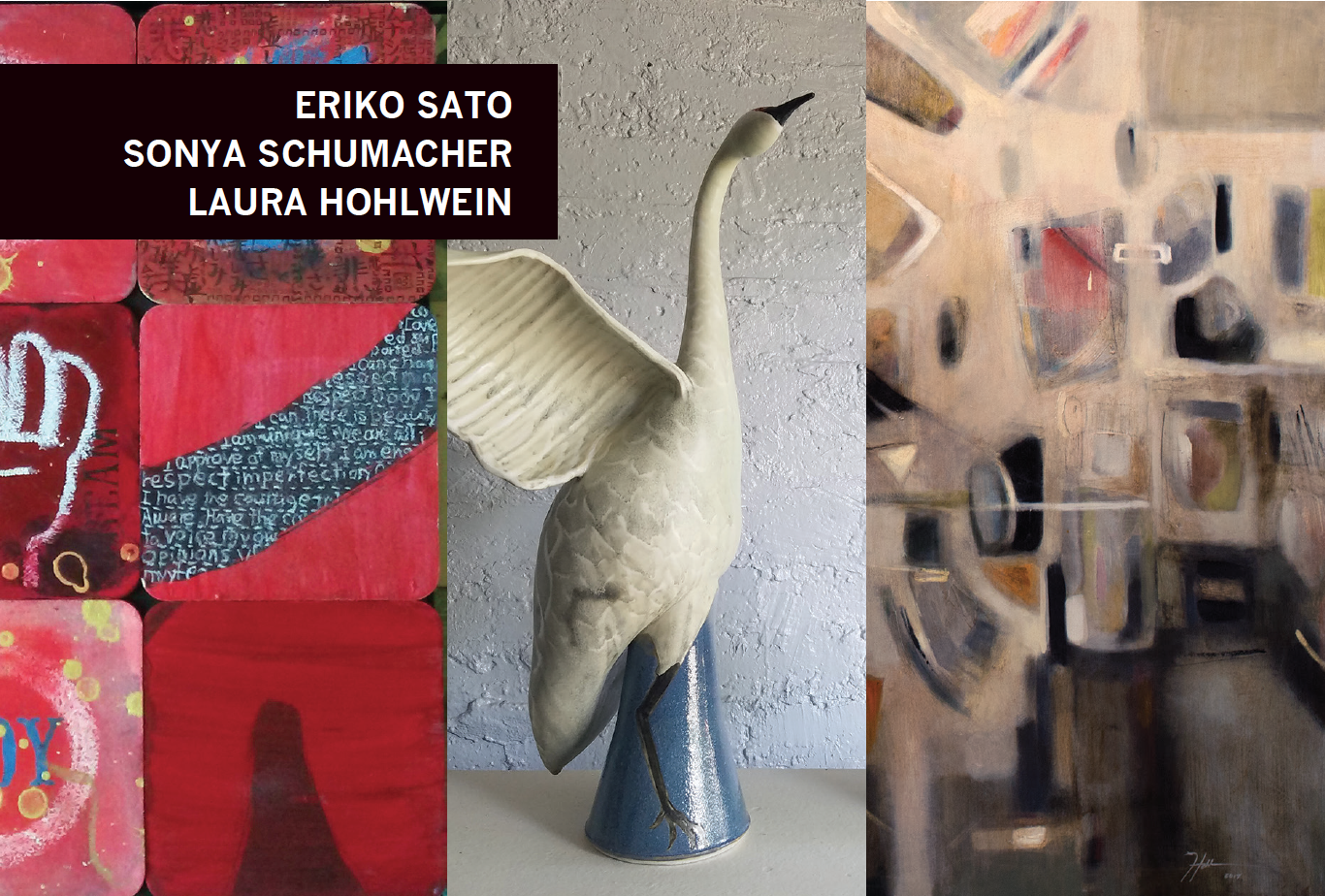 August :: Eriko Sato Sonya Schumacher, Laura Hohlwein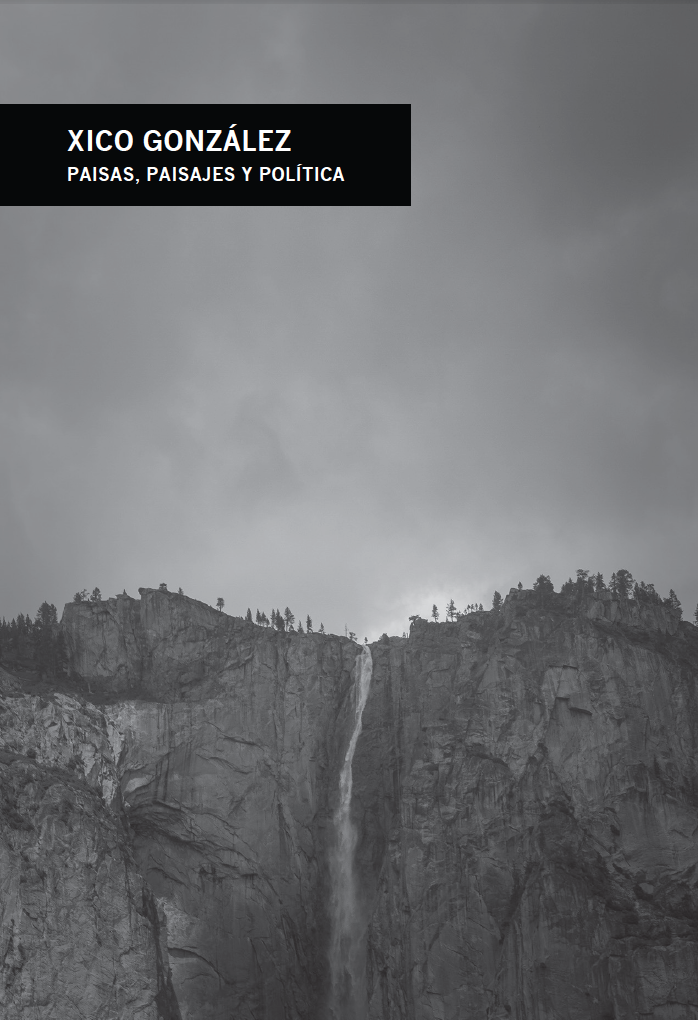 September :: Xico Gonzalez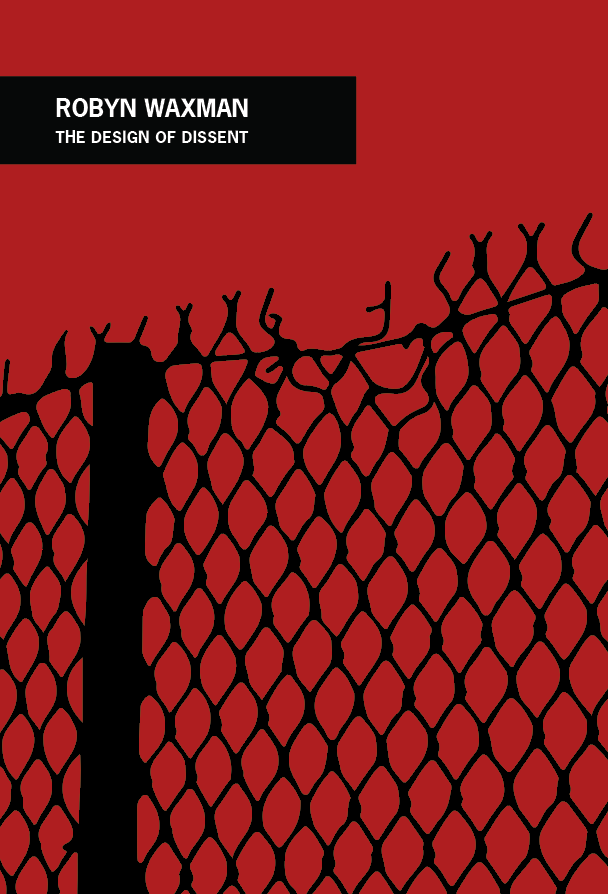 November :: Robyn Waxman
The Works of Robyn Waxman at the Union Hall Gallery
Staff Writer
My first impression of the exhibit was that the artist was creating a type of deliberate and purposeful chaos. The beautifully crafted graphics stood in contrast to an overturned wheelbarrow spilling newspapers across the floor, handmade books that included an interactive component and a film that dissected and recombined word forms in a way that was at once playful and disturbing.  The body of work, while thematically consistent left me wondering how the disparate forms and ways of making related back to those themes.
I began to consider how these forms reflected the issue of social and cultural awareness. In the iconography, text and even the cacophony of elements there was a sense of playful optimism. The objects becoming like children's toys strewn about the room, but on second reading there was also an obscure heaviness like an undercurrent in a placid river.
I began to question where we are in the cultural and historical continuum. It is the best of times. It is the worst of times. Are we on the threshold of massive social change wherein we recognize our connection to one another as human beings, or are we helplessly witnessing that historical moment when entropy reaches critical mass?
This is intelligent work and as such requires reflection and engagement on the part of the viewer. It sets the stage for a sophisticated dialog. It teases apart the complex constructs of cognition, language, identity and social responsibility. The fact that there are no immediate answers can be disturbing. The fact that we continue to try, that we participate in the process of creating culture means that we have the character and means to make it better. Art is not always easy. To learn to tolerate uncertainty, to defy fear, to feel lost and still maintain a sense of play and wonder is grace.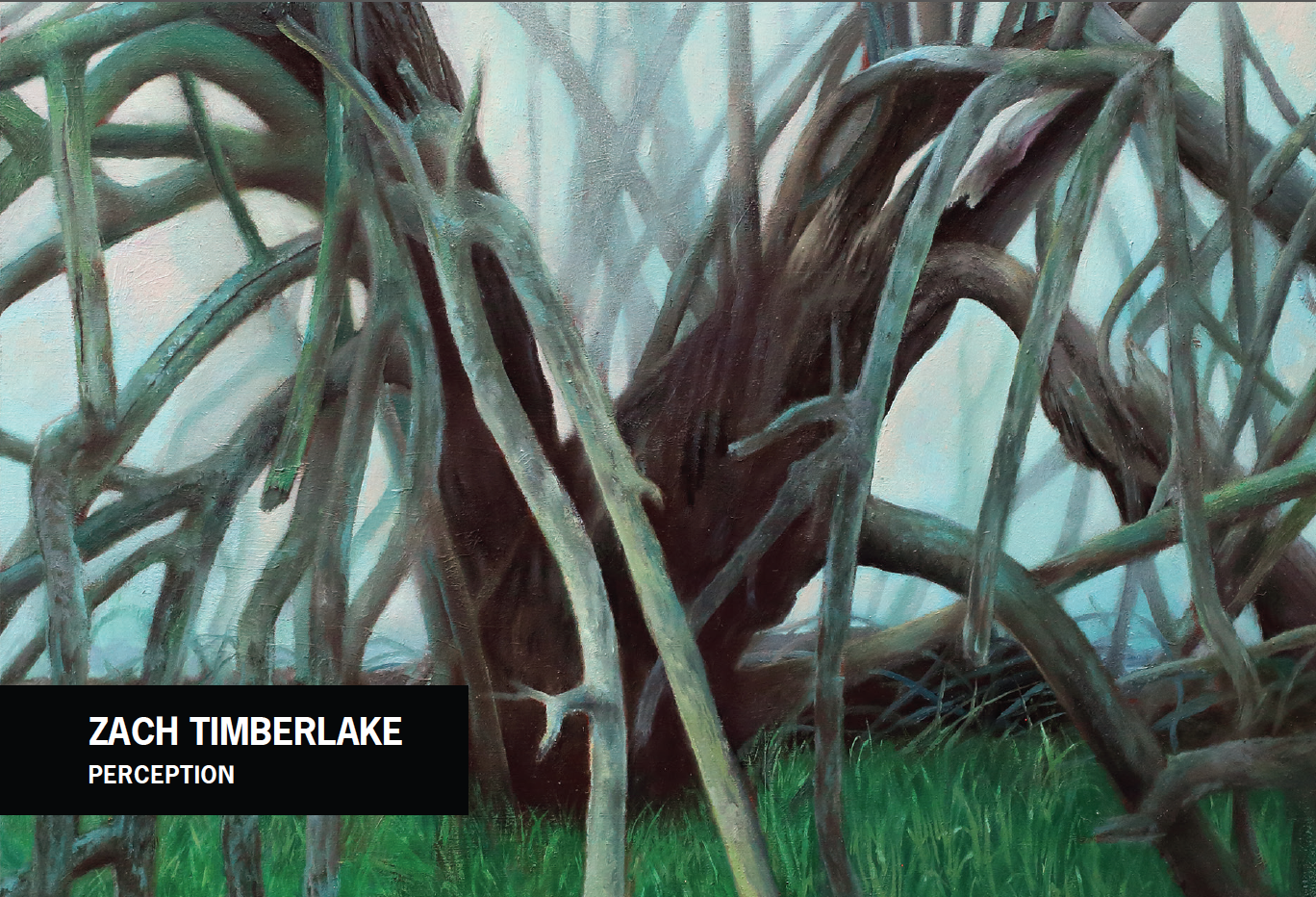 December :: Zach Timberlake
Zach Timberlake's recent paintings are transmissions from an inner world interpreting an outer world of chaos and tranquility. His paintings blur the lines of abstraction, realism, and surrealism. He paints to calm his mind, nourish his character, and remain in balance with nature.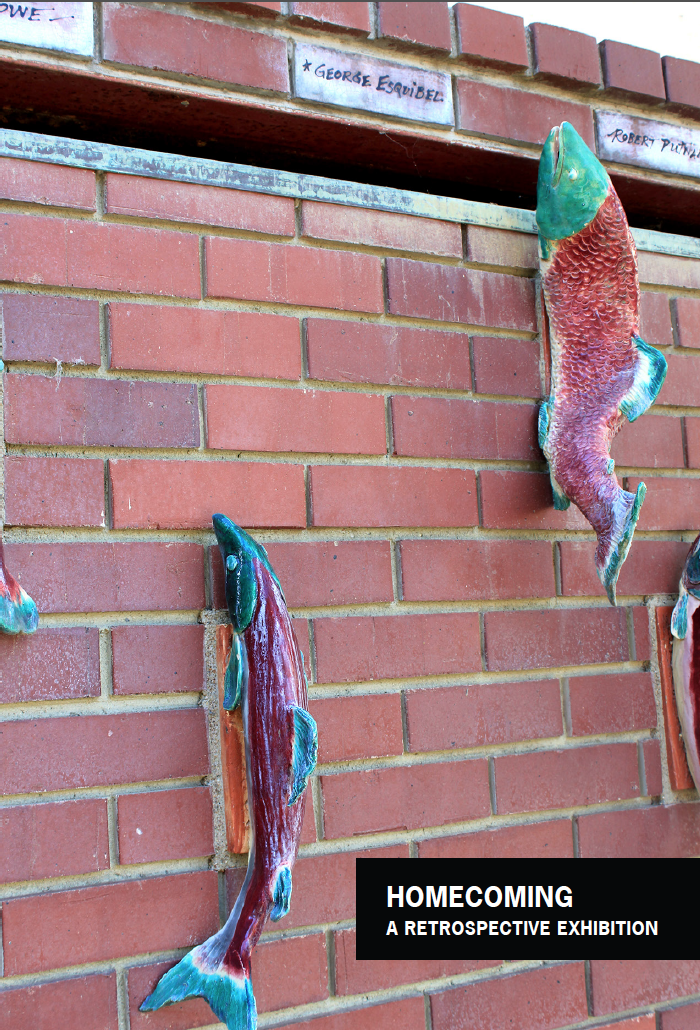 January :: George Esquibel, Jahn Kloss, Tricia Talle
We will be honoring George Esquibel, who created the Union Hall Gallery and curated the work shown in its early days. The show will include works by artists who have shown work throughout the time the gallery has been in existence. This exhibition is to showcase the history and evolution not only of the exhibition space but of the people and ideas behind the exhibits.