Faculty Association of California Community Colleges— 2013 Candidate Statement
Name: Dr. Colette Harris-Mathews
Phone & Email: (916) 691-7202
College: Cosumnes River College
Dept./Disc.:  Communication Studies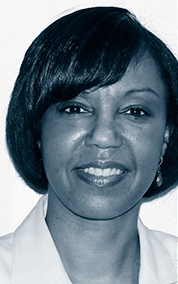 Local Experience: As a community college leader, I have more than 15 years of experience teaching at the community college and university level. At CRC, I have held the following positions: Professional Development, College Planning, and Accreditation Standard I Committee Chair. I coordinate the Center for Advancement of Staff and Student Learning. I serve as the liaison to the Outreach and Retention Committee and Vice President of the Black Alumni Chapter of California State University Sacramento. I have more than 10 years experience in staffing industry management.
Statewide Experience: I am a current FACCC Board of Governors member who participates in FACCC's Advocacy and Policy and Veteran Summit Conferences. I am an active member of FACCC's Legislative Committee.  As a member of the Los Rios Rapid Response Team, I responded to Student Success Act and Proposition 30 legislation. I volunteered in recent statewide and national elections and served as a delegate at California Federation of Teachers Conventions.
Education Experience: I hold a Doctorate in Educational Leadership from Argosy University, San Francisco, Masters and Bachelor of Arts in Communication Studies from CSUS.
What are your goals in seeking office with FACCC?:  Re-Elect Colette as your Region F Governor to assertively promote FACCC membership and advocate statewide for community college faculty concerns.  My background and expertise has influenced the FACCC board and strengthened our advocacy and policy efforts. My specific interests are in accreditation, policy directions for community college and maintaining educational opportunities for underserved student populations.